Sometimes, even with significant changes in cartilage hip dysplasia does not present many symptoms. When there is no indication for preserving surgery, measures such as weight loss, less intense physical activity, painkillers and physiotherapy can help control symptoms.
When symptoms affect quality of life and are too disabling, the alternative is the placement of an artificial hip prosthesis.

In dysplastic hips, however, placing prosthesis may be more complex than in a hip without this change. As the acetabulum is smaller and steeply tilted is often necessary to resort to special implants and use the bone which is normally removed from the hip in surgery to serve as a graft. The purpose is placing the prosthesis in its normal position and to leave the hip ready for future review surgeries.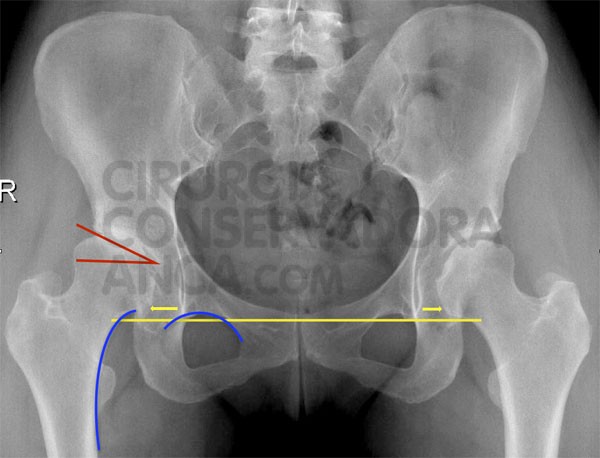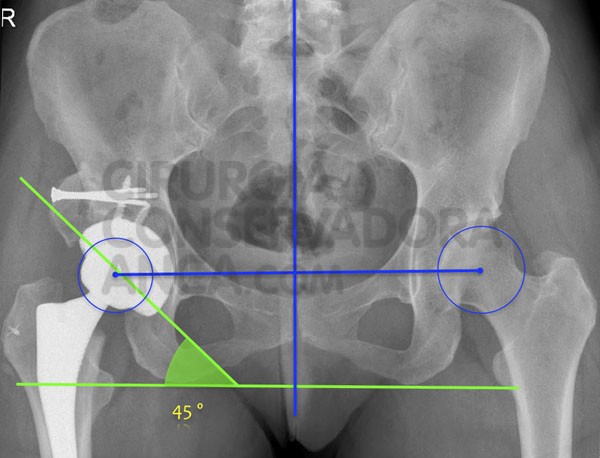 Fig.1: secondary coxarthrosis to acetabular dysplasia treated with reconstruction of the acetabular ceiling and application of prosthetic implant